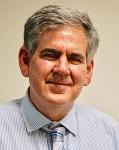 Roger is Scientia Professor of Auditing, UNSW Sydney where he has been head of the School of Accounting, Associate Dean Research of the Australian Business School and Academic Director of the Centre of Social Impact.
He has 35 years' experience in the auditing industry and during the past 20 years has been significantly involved in international committees and advisory panels relating to auditing.
Roger is currently a member of the International Integrated Reporting Committee's framework review panel. Previously he was a member of the IAASB and AUASB and co-chair of the taskforce producing the assurance standard on Carbon Emission disclosures for the IAASB. Roger is a Fellow of the Academy of the Social Sciences in Australia.
Roger was appointed to the FRC on 1 April 2017 and his term expires on 31 March 2022.