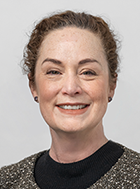 Tracey Carroll is First Assistant Secretary of the Financial Analysis, Reporting and Management Division in the Department of Finance.
Tracey is responsible for the preparation of the Australian Government Consolidated Financial Statements, monthly financial statements and budget estimates, development and implementation of Australian Government accounting policy, and cash and appropriations management.
Tracey is Chair of the Australian Government Portfolio Department CFO Forum and a leader of the finance and accounting profession in the Australian Public Service.
Prior to working in the Department of Finance, Tracey has held a number of senior executive roles across a range of Australian Government entities, including the Department of Social Services and the Department of the Prime Minister and Cabinet.
Tracey was appointed to the FRC from 16 April 2021 to 15 April 2024.