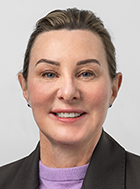 Suzanne has over 25 years' experience with KPMG, focused on providing audit and advisory services to a broad range of clients from start-ups to some of Australia's largest global companies. Suzanne's experience also includes international transfers, secondments to KPMG's technical department, leading KPMGs Consumer and Industrial Markets Group (Melbourne audit) and Partner in Charge of People, Performance and Culture (Melbourne audit).
Suzanne educational and professional qualifications include being a Registered Company Auditor, Member of Institute of Chartered Accountants in Australia, Graduate of the Williamson Community Leadership Program and a Bachelor of Economics, University of Melbourne.
Suzanne is a former board member of Plan International Australia and the Melbourne Fringe Festival. Suzanne has also been a senior member of the Australian Davos Connection's Future Summit project team, responsible for delivering the summit over several years, and a former Chair of the Future Summit Leadership Awardee program.
Suzanne was reappointed to the FRC for a period of three years from 29 April 2022.