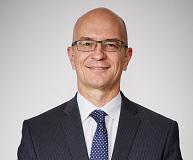 Position
Chief Financial Officer
A/g Chair of the Financial Reporting Council (FRC) from 1 January 2021 to 30 June 2021
Lawrie Tremaine joined Origin in June 2017 and holds the position of Chief Financial Officer.
Lawrie leads the teams responsible for all finance activities, strategy, M&A, procurement and investor relations.
Lawrie has over 30 years' experience in financial leadership, predominantly in the resources and minerals processing industries.
Prior to joining Origin Lawrie held senior positions during his 10 years at Woodside Petroleum including Chief Financial Officer for over 6 years. Prior to Woodside, Lawrie worked at Alcoa for 17 years culminating in 5 years in Tokyo and Beijing.
Lawrie is accomplished in capital markets, corporate finances and leading change.
Lawrie has a Bachelor of Business from Chisholm Institute (Monash University) and is a Fellow of CPA Australia.
Lawrie was appointed to the FRC from 29 April 2019 to 28 April 2022.